Olinda - Pernambuco
«Recife
«Pernambuco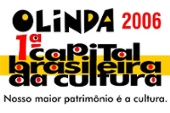 In 2006, the Brazilian Tourism Authority, with support of official institutions like UNESCO and the Latin America Culture Center, promoted an election among specialists to choose the first Brazilian Capital of Culture.
The result of the election didn't surprise anyone: Olinda is the first Capital of Culture in Brazil.

Olinda has nearly 500 years of History. In the first 100 years of Brazil, Olinda was one of the richest cities in the country. The Dutch occupied Olinda for 24 years, adding to the already rich culture, mixture of Portuguese, black and Indian elements.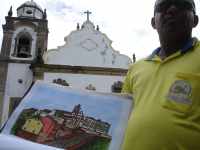 When the Dutch left, the neighbour city of Recife took the role of commercial and political center. The proximity with Recife kept Olinda in constant cultural, political and intellectual movement; on the other hand, the signals of progress (skyscrapers, shopping centers, wide avenues) preferred to establish in Recife, allowing Olinda to grow at their own pace.
Olinda knows that "Our biggest asset is culture". The culture of Olinda is expressed in every house, street, church; Olinda was declared World Heritage by UNESCO, and changes in the architecture are very restric. Most important, culture is expressed by the people of Olinda; few cities in Brazil open so much space to the musicians, dancers, handicrafters and other culture representatives as Olinda. Few cities in Brazil are so proud of their culture and so open to visitors as Olinda.
Walking around Historic Olinda and watching the olindenses is like taking a lesson about Brazilian History and Culture.

Read more about Olinda:
»History of Olinda. Nearly 500 years of History.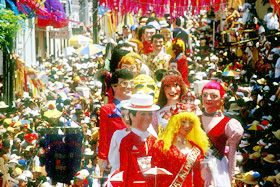 »Map of Olinda. Map of the Historic Center of Olinda.
»»Churches of Olinda
»»Places of Interest

»Economy of Olinda. The tourism sector grows stronger every year.

»Carnival of Olinda. The most popular carnival in Brazil.

»Access. How to get to Olinda.

»Hotels in Olinda.

»Photos of Olinda and other tips about the city.

»More info. Other sites about Olinda.